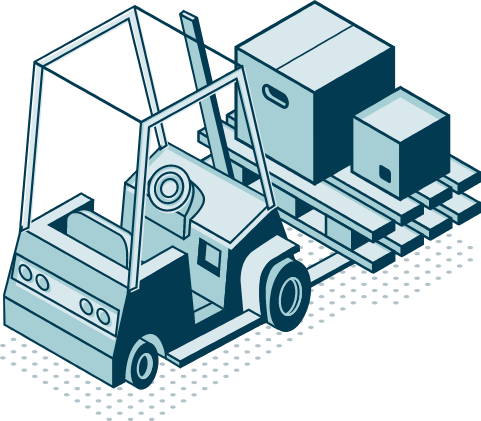 About Fast Despatch Logistics
FDL is one of the fastest growing and largest third-party Last Mile Delivery logistics service providers in the UK and now we're evolving to become a best-in-class End to End Delivery service provider too
We also have ambitious goals to expand across Europe and Asia, with strong footholds already established in France, Germany and India to transform home delivery services in these territories.
You can trust FDL to meet your bespoke needs and your customers' ever changing expectations.  Whether that's through our commitment to reliability driven by our local expertise and exploiting cutting-edge technology, or by providing you with a transparent and friendly service 7 days a week including Bank Holidays with no hidden costs, you can grow with FDL.
With over 3,000 delivery partners covering a growing number of sectors and territories, FDL is very well placed to continue innovating the industry and solidifying our position as a leading global player. Take a closer look at our story and what we deliver day-in day-out.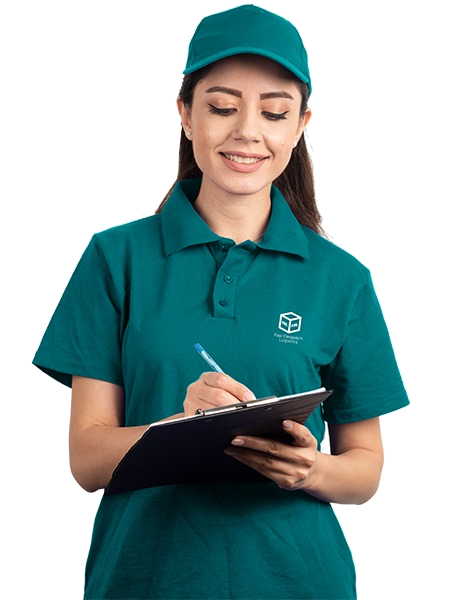 Customer Experience
Your customer satisfaction lies at the heart of what we do at FDL. It's crucial for everyone's ongoing success.
In the UK alone, we deliver an average of over 200,000 packages every day. 
Reliability
We are proud of our 99.17% delivery success rate.
Our 'can-do' attitude and commitment to excellence are just some of the reasons why we're the long-standing delivery partner for many global brands.
Teamwork
Every one of our delivery partners and long-standing customers are valued here at Fast Despatch Logistics. It's what helps sets us apart from the rest.
Whether it's promoting equality or offering flexibility, we take the time to care for our teams and clients.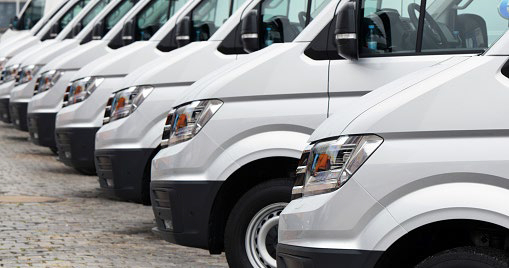 Sustainability and CSR
FDL is committed to ensuring that all our activity and services are performed in a sustainable and ethical way, respecting the human rights of everyone associated with us and the environment in which our services are provided. We only engage with clients that share our commitments and principles.
We recognise the vital importance of reducing our impact on the environment and having a positive effect on our communities. That's why we're investing in electric vehicles and e-mobility bikes for our delivery partners and enhancing our GPS tracking technology to ensure our delivery routes are as efficient as possible.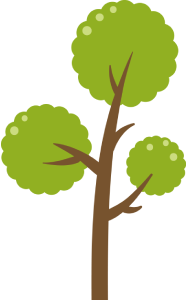 Fast Despatch Logistics during the years
The company have started cooperation with one of the biggest online retailers in the world:
1 Depot
100+ Delivery Associates
120 000 delivered parcels
We have expanded our daily delivery operations. At this point, we were covering:
9 depots
650+ Delivery Associates
5 314 228 delivered parcels
Establishing our position as trusted, flexible and reliable partner for all our customers and increasing the coverage of our services.
19 depots
1200+ Delivery Associates
11 183 648 delivered parcels
Becoming one of the most preferred Delivery Service Providers in the UK. At this point we became nationally presented company, delivering parcels to all 4 nations.
27 depots
1700+ Delivery Associates
22 612 058 delivered parcels
Increasing our services portfolio, making sure we are able to deliver to al customer demands. Based on our expertise starting further cooperation's with more customers and becoming one of the leaders in the logistic sector. Time to expand our operation oversees.
37 depots in The United Kingdom
4 depots in France
2 deports in Germany
2200+ Delivery Associates
32 007 495 delivered parcels
2020 was significant for the logistic sector, ruled by the pandemic ,our lifes have been changed. We are proud that we had the opportunity to support the economics of all national markets, where we are operating and also, to be able to keep on delivering goods and support all local communities.
In 2020 we were able to develop our operational network, delivering parcels from more than 63 different locations in the United Kingdom, 7 locations in France and 2 in Germany.
All that was possible thanks to more than 2700 Delivery Associates, who were able do deliver 75 036 127 parcels to final customers.
2021 was still strongly influenced by the COVID pandemic and we reinforced our position in the logistics market as a key player.
Increasing our international presence and leveraging our brand helped us to adjust our daily operations to ensure that we were able to meet the wide variety of customer needs.
Operating in the United Kingdom, France, Germany, India and Belgium presents us with the opportunity to support the local communities and to help local economies to restore and restart. Thanks to the 4,150 delivery associates we have successfully delivered 71,398,954 parcels and that gives us the confidence to take the next step in the logistics arena, implementing our middle mile service to our portfolio.